Apple Mac
Download the Getflix app for Mac! This app allows you to quickly add/remove our DNS servers on your Mac, keep your IP up-to-date and change regions.
Download the Getflix app for Mac
If you download and install the Getflix app for Mac, there is no need to complete the steps below.
Before you Start
Signup for a Getflix account. Once you have signed up, come back to this page and configure the DNS server settings on your Mac.
The DNS settings listed on the
Overview
page can be input directly into your router, for your entire network. You won't need to change the DNS settings on your Mac if you have already done so on your router.
Step 1: Open the Network Settings
From the Apple menu, select "System Preferences", the window shown below should appear. Then click on the "Network" icon.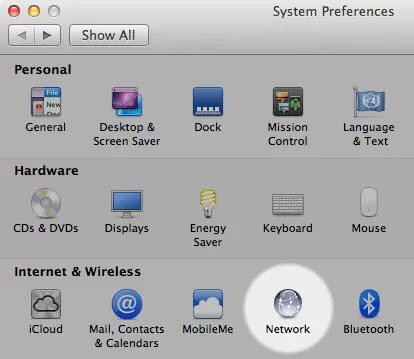 Step 2: Select the Network Connection
Select your Network Connection. Choose "Wi-Fi" if you use wireless or "Ethernet" if you use a cable. Your current connection will have a green dot shown next to it. Click the "Advanced" button.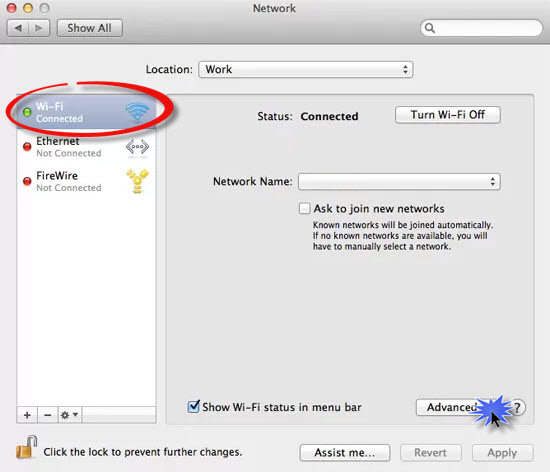 Step 3: Add the DNS Servers
Select the DNS tab and click the "+" button then enter the 2 DNS addresses as shown on the Overview page. Use the "-" to remove the existing entries. Click "OK" when complete.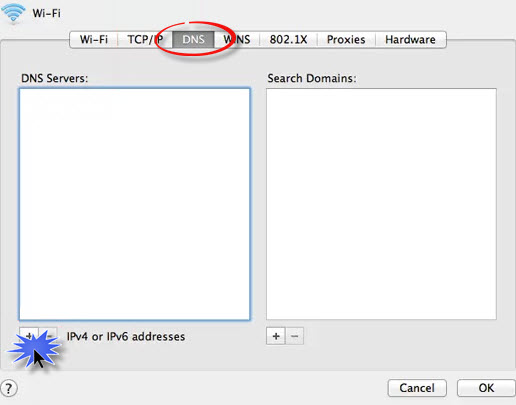 Thats it! You should now be able to access (and sign up for) Netflix and Hulu.
Getting Started
To get started with Smart DNS you will need a Getflix account and you will need to configure your devices.
Here's how in 2 easy steps:
Signup for a Getflix account, take advantage of our 14 day free trial.
Getflix provides the easiest and most affordable way of accessing global streaming on multiple devices.